FEMS Junior EUROMAT 2022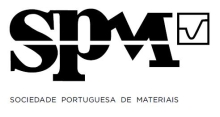 19 July 2022

to

22 July 2022
The main aim of The Portuguese Society of Materials (SPM) is to largely promote and contribute to the development of Materials Science and Engineering in Portugal.
Within this framework, it is intended that SPM takes a leading role in disseminating information about science and technology of materials to help educate the general public, political and economic actors on the vital role of materials to meet the challenges of the future. It is intended to affirm the crucial role that SPM must have on the professional growth of its members, helping them to thrive in a global world.
Finally, SPM intends to consolidate its contribution to the development of the national industry in the area of materials.
A recent study conducted by SPM on the Social and Economic Impact of the Materials Industry in Portugal clearly demonstrated the value of the Materials Industry sector for the Portuguese Economy. However it also demonstrated the urgent need to strengthen the relations between all the partners in the area of Materials and to engage and prepare the next generation of Materials Engineers, researchers, and entrepreneurs at national and international levels.
SPM strongly believes that FEMS Junior EUROMAT is the ideal instrument to consolidate the noble mission of engaging and educating young people in the area of Materials. For the coordination of the organization of FEMS Junior EUROMAT we engaged the services of a young Professor from the University of Minho, member of the Executive Committee of SPM.
The Chairwoman of FEMS Junior Euromat 2022 will be Professor Sandra Carvalho.
SPM has the right conditions, experience and motivation to successfully organize FEMS Junior EUROMAT 2022.
Documents for download: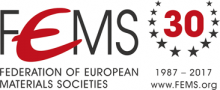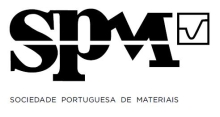 FEMS members - log in to view discount codes for FEMS events