Meeting Materials 2017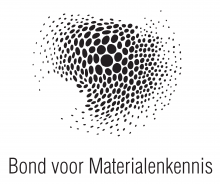 Leeuwenhorst Conference Centre, Noordwijkerhout (NL)
FEMS Member Society event
What began in 1997 as an initiative of the Bond voor Materialenkennis for the Dutch materials science community, has meanwhile blossomed into an invigorating international event about innovations in materials.
On December 12th 2017 "Meeting Materials" expects over 300 participants, representatives from SME's to renowned industrial manufacturing companies, and from international universities and research institutes.
This year the Program consists of interesting workshops, presentations and of course a lot of opportunities to expand your network. Topics are:
Small scale Additive Manufacturing
Composites
Advanced Characterization
Damage in metal structures
Large scale Additive Manufacturing
Sustainable Concrete
Physics of Failure
Meeting Materials 2017 is organised by the Materials innovation institute (M2i), in co-organisation with Strategic Initiative Materials in Flanders (SIM), Brightlands Materials Center (BMC) in Geleen and Bond voor Materialenkennis (BvM).
FEMS members - log in to view discount codes for FEMS events