FEMS Master Thesis Award winner announced
Posted by Federation of European Materials Societies (FEMS) on 15 July 2020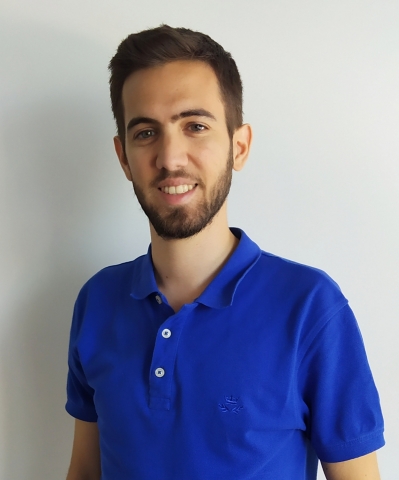 On 14 July 2020, the 4th FEMS Master Thesis Competition took place virtually for the first time due to COVID-19. The FEMS Master's Thesis award is intended to recognise the best Master's Thesis on Materials Science and Engineering, presented in any Academic Institution from the country of any FEMS Member Society.
The finalists each presented a 10-minute lecture on their chosen topics with presentations ranging from metals to polymers.
Georgios Chatzigiannakis from the Hellenic Society for the Science & Technology of Condensed Matter (HSSTCM) was awarded first place for his thesis on 'Laser-microstructured ZnO/Si heterojunction photodetectors.'
Second place went to Ana Carina Lopes (SPM) for her thesis on 'Study and evaluation of different combinations of virgin and processed PA material for Selective Laser Sintering technology.'
Followed closely in third place by Hugo Roirand from the Société Française de Métallurgie et de Matériaux (SF2M), with the thesis 'Influence of ECAP (Equal Channel Angular Pressing) process on fatigue-corrosion properties of an aluminum alloy used in automotive wires.'
Speaking about his win, Chatzigiannakis said, 'I'm very happy for taking the 1st place of FEMS Master Thesis Award 2020. This award is a significant recognition for my work so far and also a strong motivation to continue my research work as a PhD student. I would like to thank very much FEMS for the nomination and also to congratulate all the finalists for their presentations.'
Thanks to the judges composed of Prof Eric Le Bourhis, President of FEMS, Anna Zervaki, Vice President of FEMS, Paloma Fernández-Sánchez, Immediate Past President of FEMS, Gerhard Hackl, President of the Austrian Materials Society (ASMET) and Paula M Vilarinho, Executive Committee member of FEMS and member of the Portuguese Materials Society (SPM).
Congratulations to all the five finalists:
Alexandra Faka (HMS)
Javier Castillo Seoane (SOCIEMAT)
You can find more information on their thesis presentations at www.fems.org/event/fems-master-thesis-award
Press enquiries:
Natalie Daniels
Web and Social Media Executive
Email: communications@fems.org
FEMS Executive Secretary:
Efi Fragkou
Executive Secretary
Email: efi.fragkou@iom3.org