IOM3 welcomes new President Kate Thornton
Posted by IOM3 - Institute of Materials, Minerals & Mining on 21 March 2023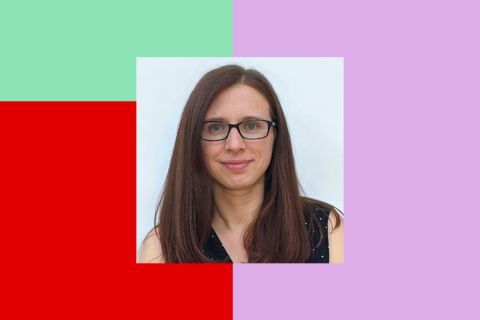 Dr Kate Thornton CEng CSci FIMMM has taken over as President of IOM3 as of 1 January 2023. Kate will give her Inauguration Address on 29 March highlighting her priorities for presidency during her term in office (2023–2024).
Kate is Lead Research Scientist at Croda where she has been for 12 years, responsible for new product development. Kate studied Engineering in Biomedical Material Science with Industrial Experience, adding a PhD in Biomaterials from the University of Manchester.
Kate first became involved in IOM3 with the then Younger Members' Committee (now Student & Early Career Committee) in 2008, then progressing to Vice-President in 2016, and most recently Senior Vice-President, contributing to Executive Board and Advisory Council meetings. Kate is a Chartered Engineer, Chartered Scientist and Fellow of IOM3.
During her presidency, Kate plans to focus on international activity and those at an early career level within IOM3. Kate adds, 'Ensuring we foster an inclusive environment isn't just beneficial to those we want to attract, it's beneficial to all of us. It's essential that the opinions, experiences and values that collectively make up IOM3 are as diverse as possible.'
IOM3 would like to thank Neil Glover CEng FIMMM for his contribution to IOM3 as President over the past two years and looks forward to working with him closely as he takes over as Executive Board Chair.
Speaking about his time as President in the IOM3 End of Year Review, Neil says, 'It has been a real privilege to be President of our Institute for the last two years and, now I come to hand-over that honour, I would like to offer my successor Kate Thornton all my best wishes for her time in office. I would also like to express my sincere thanks to my fellow Trustees and to all of the volunteers and IOM3 staff who make everything we do possible.'