Efi Fragkou
Executive Secretary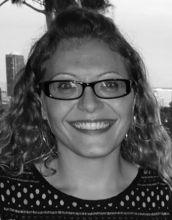 IOM3
297 Euston Road
London
NW1 3AD
United Kingdom
Efi was born in Greece where she studied English Language & Philology at the Aristotle University, Thessaloniki. In 2007 she obtained her Master's degree in International Relations & Communication from the Diplomatic Academy of London at the University of Westminster. Her thesis focused on the role of interpreters in international negotiations, examining the cultural and diplomatic aspect.
In 2008, she started at the Institute of Wood Science (now the IOM3 Wood Technology Society) and from 2009, for the Institute of Materials, Minerals and Mining (IOM3) where she is now Head of International & Younger Member Activity.
During her time at IOM3 she has worked on awards and events, managed UK and international Local Societies, as well as co-ordinated Younger Members' Committee activities.
Since 2011 she has been the lead organiser for the Young Persons' Lecture Competition and the Young Persons' World Lecture Competition. She was appointed FEMS Executive Secretary in May 2018.