EUROCORR 2021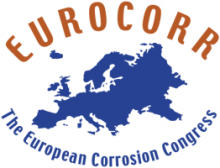 19 September 2021

to

23 September 2021
EUROCORR 2021, together with EFC, have decided to transform the upcoming annual conference into a virtual event taking place in September 2021 with focus on materials science and advanced technologies for better corrosion protection.
The organisers are currently calling for papers which will provide high-level scientific presentations scheduled in many parallel sessions for four days. The agenda includes plenary and keynote lectures by internationally recognised experts, several workshops, discussion forums and exhibition to let industrial stakeholders introduce themselves in an effective way.
The two plenary speakers include:
Dr. Jan-Olov Nilsson presenting on 'Trace element influence of surface treatment and corrosion properties in recycled 6xxx aluminium alloys.'
Prof. Rajan Ambat presenting on 'Humidity induced failures and corrosion reliability problems in the electronics.'
Registration is now open, click the link below to go to the EUROCORR 2021 website.
FEMS members - log in to view discount codes for FEMS events