European Conference on Heat Treatment ECHT2019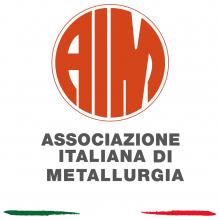 5 June 2019

to

7 June 2019
FEMS Member Society event
Following the successful Conference organised in 2015 in Venice, the Italian Association for Metallurgy (AIM) is proud to announce the ECHT 2019 Conference, with focus on Automotive, that will be held in the beautiful Bardolino on Garda Lake on 5-6-7 June 2019.
The Conference will feature presentations on the following topics:
• Thermo-chemical treatment (carburizing, nitriding, nitrocarburising, …)
• Surface hardening (induction, laser, ..)
• Coating technology and coatings (PVD, CVD, plasma, thermal spray, ...)
• Design and construction of industrial heat treatment equipment
• Equipment for measurement and process control
• Quenching technology, equipment and quenchants
• Residual stress and distortion
• Environmental impact of heat treatment
• Environmental aspects of surface engineering
• Tribology and tribological testing methods
• Wear and wear protection
• Modeling and simulation of heat treatment and surface engineering related aspects
• Reliability and process control
• Cost analysis and reduction in manufacturing
• Energy saving
• Bulk heat treatment
• Mechanical properties
EXHIBITION & SPONSORSHIP
The Conference will feature a table-top exhibition that will represent many areas of industry with latest equipment, facilities and instruments, products and services in the field of heat treatment and surface engineering.
Companies will be able to reinforce their participation and enhance their corporate identification by taking advantage of benefits offered to them as Contributing Sponsors of the Conference.
Documents for download:
FEMS members - log in to view discount codes for FEMS events