Materially Challenged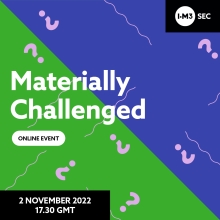 FEMS Member Society event
A materials, minerals and mining quiz by the Student & Early Career Group.
Format
The quiz will run for 30 minutes in a simple format of 10 points per correct answer given.
Rules
- Individual and team entries accepted (teams of up to 3 people should be in the same room, observing social distancing guidelines).
- The entry with the most points at the end of the quiz wins.
- In the event of a tie, a 'sudden death' round will be held.
- The quiz master's decision is final.
FEMS members - log in to view discount codes for FEMS events