Materials Research in the scope of ERCs grants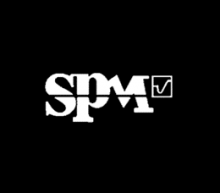 31 March 2021

to

28 July 2021
The Portuguese Society of Materials has the privilege of announcing the organisation of a cycle of online conferences on 'Research in Materials within the scope of ERC grants' which brings together a group of Portuguese researchers who obtained funding approved by the European Research Council (ERC) whose topic relates to the area of materials.
SPM thus intends to make known the activities and results obtained in the scope of these grants and to promote the discussion among the participants about their impact and potential applications.
The conferences will run for one year and will take place on the last Wednesday of each month (except in July 2021 when it will be the penultimate) by 5 pm (GMT) with an approximate duration of 60 minutes.
Participation in the conferences will be free, however, requiring prior registration.
You can find more information about the event by downloading the PDF below or visting the website to book directly here.
Upcoming webinars:
The next webinar takes place on 28 April 2021 'From a scientific dream to a great business – the story of the Dye Sensitized Solar Cells in Portugal' 17:00 (GMT)
Documents for download:
FEMS members - log in to view discount codes for FEMS events