Synchrotron radiation: Properties & applications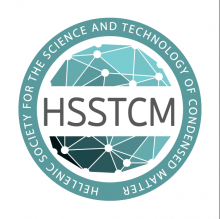 5 September 2022

to

8 September 2022
The event will provide the necessary background on the production and properties of synchrotron radiation as well as its applications ofr the study of matter. Case studies will unravel the diverse and multidisciplinary character of synchrotron radiation.
The Summer School is addressed to Greek and foreign post-graduate and PhD students, post-doctoral researchers and fellows invovled in industrial R&D.
The programme consists of hour=long lectures and afternoon lad courses where the participants will have the opportunity to handle real experimental data and practice on data evaluation and visualisation (infographics). The tutors are experts in ther field of Synchrotron Radiation.
*Depending on COVID restrictions, the event may run in a hybrid mode with on-site and remote (via Zoom) participation.
Documents for download:
FEMS members - log in to view discount codes for FEMS events