Titanium 2019 – 14th World Conference on Titanium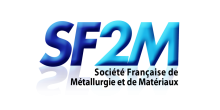 10 June 2019

to

14 June 2019
Cité des Congrès-Nantes-France
FEMS Member Society event
The World Conference on Titanium (Ti-2019) is the fourteenth in a series of meetings that have been held every four years since 1968. It brings together the world's titanium community to present and discuss progress in titanium science and technology. Every edition, between 600 and 900 delegates are reunited under the same roof.
The candidature for the organization of the 14th World titanium conference in Nantes has been supported by The French Titanium Association, the French Society for Metallurgy and Materials (SF2M) with the endorsement of Region Pays de Loire and Nantes city council. It also led by Patrick Villechaise, director of research at the CNRS, member of SF2M and the French Titanium Association and the French representative at the Organizing Committee of the 2015 Conference in San Diego (California).
The Organizing Committee was seduced by the SF2M and French Titanium Association union with its industrials and academic actors who will guarantee the success of this prestigious conference.
The Ti-2019 will present the latest news on titanium and its high value alloys. With application fields becoming wider and representing important technologic, economic and society challenges they have a bright future ahead and this conference will be the time to discuss and define it.
Documents for download:
FEMS members - log in to view discount codes for FEMS events