Extended deadline for abstract submission FEMS EUROMAT 2019
Posted by SFMT - The Swedish Society for Materials Technology on 11 February 2019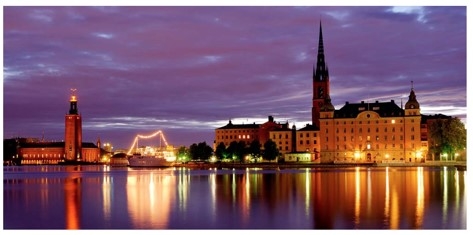 Abstract submission EUROMAT2019 deadline extended to 5th April 2019
We have the honour to invite you to submit your abstract(s) to the 16th European Congress and Exhibition on Advanced Materials and Processes (EUROMAT19), to be held in Stockholm, the capital of Sweden, 1-5 September 2019. EUROMAT is the premier international congress
in the field of materials science and technology in Europe and the location to Stockholm is greatly sponsored by Swedish industry and several organizations in the field of materials.
the 67 different symposia are structured in the following Areas:
Functional Materials
Structural Materials
Processing
Characterization and Modelling
Energy, Transport and Environment
Materials for Healthcare
Education, Strategy and Technology Transfer
Raw Materials
Bio-based Materials
More details and instructions about the process to submit your abstract can be found by following this link
The online abstract submission system will stay open until 5th April, 2019.
Looking forward to receiving your abstracts and hope that you will join us in September 2019 to enjoy the conference and take the opportunity to explore Stockholm.
Reminder for FEMS members: use the special code (accessible after login) to register with the discount fee for FEMS members!
For further information about the conference go to this page and here for details of the EUROMAT conferences
On behalf of the Scientific Committee, On behalf of the Managing Committee,
Nikolaos Michailidis, chair Sten Johansson, Chair
Lars Nyborg, vice Chair