FEMS EUROMAT 2023 Plenary Speakers - Professor Anke Weidenkaff
Posted by Federation of European Materials Societies (FEMS) on 26 June 2023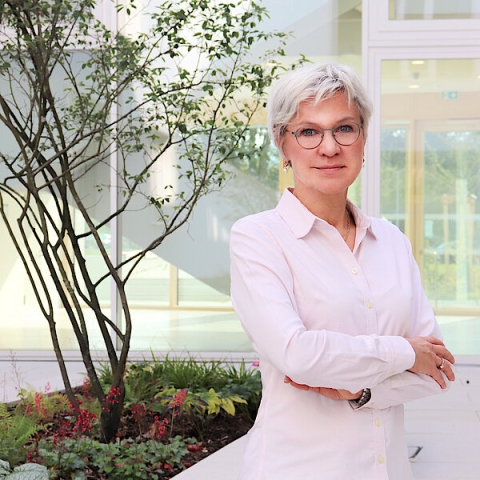 In the run up to FEMS EUROMAT 2023 meet the distinguished scientist adn researchers who will be delivering plenary lectures.
Circular materials for the ultimate sustainable and waste-free circular economy
Professor Anke Weidenkaff - Director, Fraunhofer Research Institute for Materials & Resource Strategies (IWKS) | Professor of Materials & Resources, TU Darmstadt
What are you most looking forward to for FEMS EUROMAT 2023
FEMS EUROMAT 2023 offers the opportunity to (re-)connect with fantastic, inspirational colleagues and to involve in discussions about possible solutions for some of the most important challenges of our times: How to design a real circular economy for a sustainable future on a healthy planet.
How important are conferences of this size in materials science & technology
I am convinced that conferences like this are playing a central role for material science and technology. The interdisciplinary exchange adds value to the process and enhances the development of urgently needed improvements.
What would you say to those thinking of attending the conference (physically or virtually) in September.
Join the conference and be part of the change for the better: Everything around us is materials – and circular materials are the future.
FEMS EUROMAT 2023 will take place in Frankfurt (3-7 September). Online access tickets also available.