FEMS Junior EUROMAT 2022 is coming
Posted by SPM - Sociedade Portuguesa de Materiais on 15 November 2021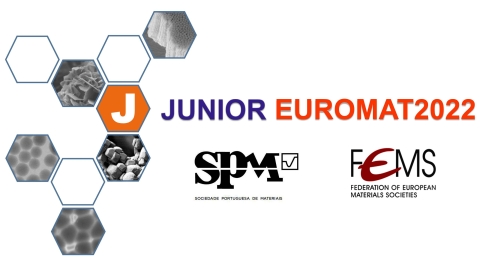 The Junior Euromat 2022 International Conference will be held from 19– 22 July 2022 at the University of Coimbra, the oldest in Portugal and one of the oldest in the world.

We would like to invite you to participate in the conference.

The scientific programme and satellite events proposed for this event will clearly contribute to the development of the skills of young materials scientists and engineers. In addition, the conference will promote close contact between academia and industry.

Save the date and submit your abstract on Junior Euromat 2022.
Find out more via the website at: https://junioreuromat.org