Paloma Fernandez looks back on her term as FEMS President
Posted by Federation of European Materials Societies (FEMS) on 9 January 2020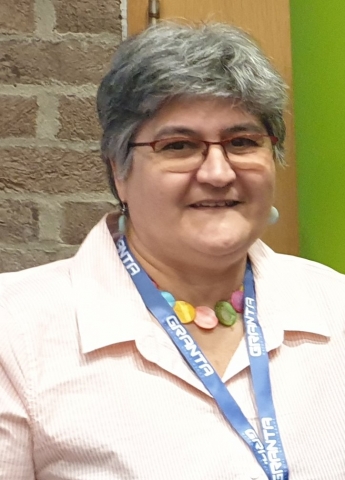 What would you consider to be the greatest achievement and highlight of your Presidency?
It is very difficult to pick one as it is the work of a team. I am sure everyone will have their own opinion of a milestone from this last couple of years. The EUROMAT Conference is always one of the most relevant activities and consequently the success of EUROMAT 2019 is without doubt something to underline. I am particularly proud of the activities related to Area G. It has had the highest attendance I remember to these sessions. The initiative for Women in Materials Science was really very well received and I think we must go on in this direction.
On World Materials Day (6 November 2020) you were presented with the SOCIEMAT Award for teaching and outreach in Materials Science (Premio SOCIEMAT a la Difusión y Educación Científica en Materiales). How important is this award to you?
Wow! I was (and still am) really very happy. I love Materials Science and teaching, so it was very important for me. On the other hand, during my time as President of SOCIEMAT I always supported the organization of a symposium focused on these topics within the framework of our National Conference of Materials, and somehow this award is also an acknowledgement to these efforts. Now the Education Symposium is consolidated and has been taking place during every National Conference since 2008.
Is there anything you would have done differently, or wished to focus more on?
I would have liked to further develop the initiative for Women in Materials Science and initiate outreach and education focused activities to a greater extent than the symposium in Area G in EUROMAT Conferences. I would have liked to develop a stable educational and outreach program.
How do you see the role of FEMS in 2020 and beyond?
It is challenging. Most of our Member Societies are very small, I think a major role of FEMS is to engage with them. In my opinion if they participate more in FEMS activities is a win-win game. The Member Societies could show their communities the importance and advantages of their FEMS membership and increase their own membership, and for FEMS would be a great benefit to engage with as many professionals as possible. The more the better in this case. We could have a stronger position in the European Materials Community and become a real and essential referent and interlocutor for European Institutions.
Do you have any advice for your successor, Professor Eric Le Bourhis?
I am sure Eric will be good at his role and have a good Presidency. My only advice is to be open-minded to learn from the team. That is a great experience, since the contexts, opinions and experiences of everyone are different. Also be patient and flexible!
FEMS Immediate Past President
Prof. Paloma Fernández Sánchez
Universidad Complutense de Madrid, Madrid, Spain