Q&A – FEMS Junior EUROMAT 2022 Chair
Posted by Federation of European Materials Societies (FEMS), SPM - Sociedade Portuguesa de Materiais on 31 March 2022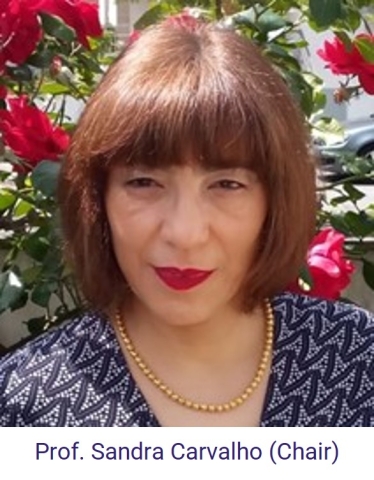 Tell us in a few lines about your background and career to date.
I work as Associate Professor with Habilitation at University of Coimbra (since February 2021). I received my PhD degree in Physics in 2004, with a work in the field of hard PVD coatings carried out in Portugal, France, Netherlands and Germany. Presently, I am leading the Research Surface Modification and Functionalisation Group responsible for the Laboratory of Corrosion and Electrochemistry.
My research is focused on the development of new decorative, protective and functional coatings for different parts and components made of metals, plastics, glass, ceramics, textiles and leathers developing functional and smart surfaces with innovative nanoscale coating architectures for standing out low friction and wear, multifunctional and antimicrobial/antiviral properties.
In my career, I have supervised/co-supervised 11 Post Docs, 39 MSc and 15 PhD students, published 120 papers in international ISI journals and have more than 2,100 citations. I am a member of the European Joint Committee on Plasma and Ion Surface Engineering and member of Advanced Surface Engineering Division (ASED) of the American Vacuum Society (AVS) and in 2021 was appointed Vice President of the Portuguese Materials Society.
I have regular activity as either member of the Scientific Committee in national and international conferences or in evaluation expert for national and EU funding agencies.
What does your work at SPM involve?
I am currently Vice President of the Portuguese Materials Society (SPM), an association of technical and scientific nature, non-profit, with legal personality, constituted for an indefinite period, which is governed by its own statutes and by the legislation in force. The aims of the association are to promote the wide dissemination of scientific, technical, and other knowledge relating to materials and to facilitate the communication and exchange of information between its members. SPM is also a long-standing member of FEMS, the Federation of European Materials Societies.
For the last years, SPM has been part of Executive Committee of FEMS (Albano Cavaleiro 2014-2017 and Paula M Vilarinho 2018-2023) and other SPM members are involved in the organisation of FEMS Conferences.
SPM is also member of EFC, European Federation of Corrosion, and their members had already organised in Portugal the European Corrosion Congress – EUROCORR.Additionally, SPM is also member of the European Polymer Federation.
Recently SPM stablished cooperation agreements with several international institutions, including SBPMat – Brazilian Materials Research Society, Order of Engineers of Mozambique, Order of Engineers of Angola). Presently, SPM publish a technical-scientific magazine and their members have a discount in Materials and Metals publications, both journals from MDPI.
SPM will be hosting FEMS Junior EUROMAT 2021. What are you most looking forward to?
The quality of the content and structure proposed for this event will contribute clearly to the formation and to the development of the skills of young materials' scientists and engineers in Europe and it will promote a close contact between science and industry.
The satellite events, from workshops to advanced courses about 'Additive Manufacturing or the Climate Neutrality by 2050: the future of energy', are undoubtedly hot topics. In addition, the conference will discuss 'How materials answer to the demands of society in critical areas – energy, water, food and IoT, going through circularity subject as well as strategy for education.
All attendees will be eligible to publish their work in prestigious peer reviewed journals with appealing discounts such as the FEMS European Journal of Materials.
Why should people attend?
This is a great opportunity to visit Portugal, in particular Coimbra. The University of Coimbra is one of the oldest universities in the world and the oldest in all of Portugal. FEMS Junior EUROMAT 2022 is the conference you should attend if you are a student or a young researcher. It will give you access to a large community of international experts in the materials science field, standing out plenaries and keynotes presented by ERC grants laureates. We strongly believe that your contact with them would certainly have a great impact on future research.
Furthermore, the International Programme Committee and the Advisory Board of the event are composed by recent awarded ERC grants consolidator and starting laureate, respectively. We cannot forget the interesting social programme that it is being prepared.
Register for Junior EUROMAT at https://junioreuromat.org/