Questions to the new FEMS President, Eric Le Bourhis
Posted by Federation of European Materials Societies (FEMS) on 7 January 2020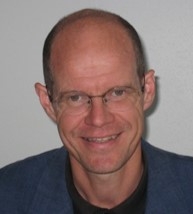 Eric, please tell us a bit about yourself.
I have been involved in Materials Science for many years, first working for a glass company and then pursuing a career in academia. I have been involved with research (Small Scale Mechanics), teaching and mentoring. I also served as the President of SF2M, a founding member of FEMS, from 2017 to 2019.
How do you feel about taking up the role as FEMS President?
This is a very challenging position with great responsibility as FEMS has taken up a leading role in Materials Science.
Has your predecessor, Professor Paloma Fernández Sánchez offered any advice?
As with SF2M, Presidency is anticipated with a vice president position when you get progressively involved in the post. I'd like to thank Paloma for her kindness and enthusiasm as well as her professionalism. She will remain on the FEMS Executive Committee as the Immediate Past President and look forward to working closely with her and the new Vice-President, Dr Anna Zervaki.
What aims do you have for your Presidency?
FEMS has been consolidating the EUROMAT and Junior EUROMAT series making them big success over the years. I look forward to seeing FEMS having further great success with Junior EUROMAT in Granada in July this year and EUROMAT in Graz in 2021 with the help of its core structure to come. FEMS is also launching a new journal with Taylor & Francis and this a very challenging task.
What do you feel are the most important challenges for FEMS and how do you see its role of 2020 and beyond.
FEMS has to further substantiate its position as the leading body on Materials Science and carry the voices and needs of its Member Societies and their members.
What are the key issues facing Materials Science?
Although present in objects and aspects of our everyday lives, Materials Science has to recall its fundamental importance and links with industrial partners.
New FEMS President 2020-2021:
Prof. Eric Le Bourhis
Institut P', Futuroscope, France